You've just created your masterpiece of a website. It took all of your creative and technical prowess to complete and now you're buckled in for the flood of business that it's going to bring you.
You make the website go live and you wait eagerly for the sales notification or contact form submissions emails. You're staring at your inbox so intensely that you might actually make a hole in your monitor.
But the sweet tones of your inbox never ring. In fact, it hasn't rung once since you went live with your website! This wasn't what was supposed to happen! This wasn't what was promised!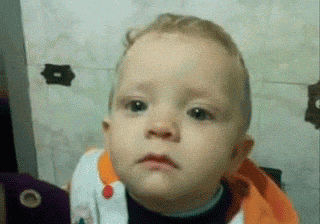 Don't cry! We've been there. It's actually this exact scenario that motivates many people to master search engine optimization. This article is going to show you how to fix this problem and make your beautiful site known to the world.
The Big Idea
Before we get into the nitty-gritty of things – let's just take a second to understand what the overall concept behind our actions is when trying to rank a brand new website.
There's one thing you need to understand about Google for all of this to make perfect sense – Google wants to serve LEGIT websites to their users. Basically when people are searching for answers – Google doesn't want to show scammy, unprofessional, shady, incomplete, and overall bad websites.
By showing Google that your website is legitimate and acknowledged – you set up the foundation for overall success later on down the road.
1. Technical Optimization
Start by making sure that your website is fundamentally compliant with what Google wants. This means that it is secure, fast, and mobile-friendly.
You need to have an SSL certificate installed on your website. Typically, SSL is used to secure credit card transactions, data transfer, and logins, and more recently is becoming the norm when securing browsing of social media sites. This is because Google has recently stated that having an SSL certificate is an important ranking factor for their search engine. 
Next, make sure your page speeds are fast. The faster they are – the better. This is because Google wants to serve the best possible results to their users and in 2019 – people don't have the patience to wait around for 4 second load times. Get your page speed under 3 seconds if possible. You can use tools like GTMetrix and Pingdom to test your page speeds. These are the ones we prefer – but you can also use Pagespeed Insights directly from Google themselves.
And last but not least, ensure that your website is mobile-friendly. With an increasing amount of users browsing the web through mobile – your focus should really be more on a mobile-FIRST approach. Google says 61% of users are unlikely to return to a mobile site they had trouble accessing and 40% visit a competitor's site instead. You can test if your site is mobile friendly by using Google's mobile-friendly-tester-tool (that's not the official name).
2. On-Page Optimization
After you've made sure that your website is technically sound – the next thing to optimize is your on-page elements. These factors include things like title tags, meta descriptions, alt-text, and schema markups. You can take a look at Moz's on page ranking factors to get a detailed look at what you should focus on. Remember to do some preliminary keyword research to base your site around. This goes for your homepage as well as your blog articles.
The most important on-page elements you should focus on are your title tags and meta descriptions. Your title tags need to be intriguing and capture the viewer's attention and address their search intent right away. This is the one thing that matters more than utilizing your main keyword in the title. If the title doesn't address the searcher's intent – it doesn't matter if you have the specific keywords they typed because they won't click on your link.
The second important element is the meta description. After the title, the next thing the user is going to read is the meta description to get a feel for what the article is going to be about. This is your chance to elaborate on why the user should click on your link in comparison to the other results on the same page. Again, focus on the search intent more than keyword stuffing.
3. Social Signals
Alright, so now that you have your website fundamentally optimized in Google's eyes in order to make your website legitimate – you need to tell the entire world that your website exists. By telling the entire world, of course we mean spreading your website throughout the internet.
Set up as many social profiles as you can for your business that will link back to your website. The biggest social profiles are:
The reason this is an important step in the process of ranking your new website is because you want to let Google know that your website is legit. This is also the logical and most natural next step for any real business.
After you've set up the social accounts – share your content regularly and be active on all these channels. This will spread your content across these platforms which will lead to some traffic going through to your website. This is great because Google will see traffic coming to your website from these social sources.
Share your content consistently across all channels and make sure to use hashtags. Hashtags are a great way for new content to be found online.
4. Comment on Forums and Niche Relevant Blogs
The next step in the process is to go and find forums and blogs that are relevant to your website and comment to provide value. Don't just comment to comment because then you can't send a link back to your website (which is the purpose of this). You want to go through places like Reddit and Quora to find questions that you can confidently answer to imply your authority on the topic. You can provide a link back to your website as a reference or some forums will allow you to have a link of your website in your footer.
This is again, diversifying your link profile, when Google crawls incoming links to your website to make sure your website is legitimate and natural. These are the steps that you NEED to take if you want to rank your new website on Google efficiently.
5. Web 2.0 Submissions
Web 2.0 Submissions can be confused with social media profiles. However, when we are talking about web 2.0 submissions we specifically mean sites that will allow you to post articles for free that act as regular blog posts.
Here are some sites that we'd recommend checking out:
6. Acquire Backlinks
After you've completed the previous 5 steps, this final one is where you need to focus most of your attention for the future of your website.
These backlinks are preferably dofollow because most of the links that you have been gathering before this step are most likely nofollow links. Links for social media, forums, blogs, and such are usually nofollow. This is completely OK and a necessity that other experts won't mention.
If your website only had dofollow links with no social profiles and no other diversified traffic sources, would Google think your website was legit? You can bet your booty that they won't!
So, it is extremely important that you remember to reserve this step for last after you have established yourself on all the other platforms mentioned in this article.
One of the most popular ways to acquire backlinks is through guest posting. Guest posting involves reaching out to other high authority blogs in your niche and requesting to write a piece of content for them. (Hey, everyone needs content – it's how the internet works). If your content idea is good enough and they are interested, you can post for them and throw a link back to your website (usually in the author section of the post).
Rinse and repeat this guest posting strategy to scale out the amount of links that you acquire.
Conclusion
By now, you should be ranking for a diverse set of keywords (trusting that you have been pushing out loads of content) and have a fully diversified link profile that Google trusts. With these two things, you should start ranking for some keywords – depending on the keywords you have targeted. Eventually, your website will get to a point where other websites on a similar process as this will link to your website as a reference without you even asking. When you get to that point, you can sit back and see your authority and rank shoot up.
Video
If you're tired of reading and need a visual representation of what this looks like – check out this video below: